WWE Womens Wrestling Champion Beth Phoenix didn't break her nose on WWE Raw Monday night, it was just bloodied in her match with Kelly Kelly.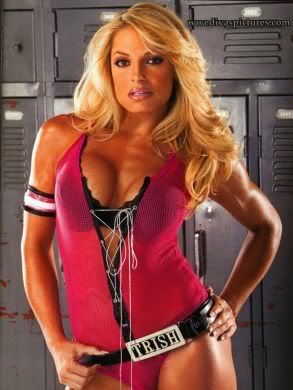 For all you Canadian readers, the Trish Stratus PR machine will be rolling Friday morning as she will be on CTV's Canada AM promoting her new show The Stratusphere.
And finally, Candice Michelle, Batista and Shelton Benjamin are in Denver, CO for the Democratic National Convention. The WWE is really pushing the vote, and getting media coverage from CNN and others news stations.