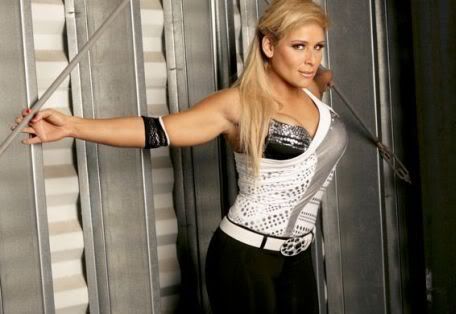 Friday night on WWE Smackdown, Michelle McCool and Maria went up against Maryse and Natalya in a women's tag team wrestling match.
Maryse and Natalya won via a DDT from Maryse.
After the match Maryse and Natalya put the beatdown on Michelle.
The beautiful Eve Torres also appeared, interviewing Jeff Hardy in a segment.
BTW...this is the 300th post!
Thanks to everyone for visiting!