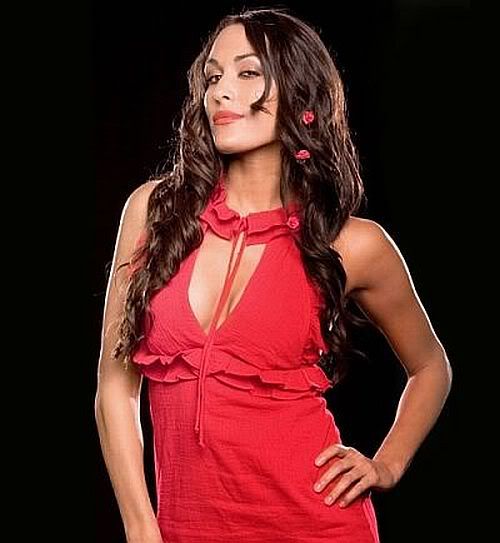 On this Fridays Edition of Smackdown! expect a huge revelation about WWE Diva Brie Bella!
Okay it's a huge revelation if you don't have internet access. Talk about one of the worst kept secrets in the WWE.
Trish Stratus is still in Canada (LOL), the former WWE Diva and Women's Wrestling Chanpion does a lot of charity work up there, her last appearance being at a fundraiser for the Sick Kids Foundation.
Former WWE Diva Dawn Marie is expecting her second child. Dawn (along with Torrie Wilson) were both very active in coordinating hurricane relief this Summer in Texas.
Speaking of Torrie, her store
Jaded
had its grand opening the day after Halloween. Jaded is of course owned by Torrie and Ex Spirit Squad Member Nick Mitchell.
Am I going to mention the 16 Diva match on RAW Monday night with Mae Young?
No more than I just did.