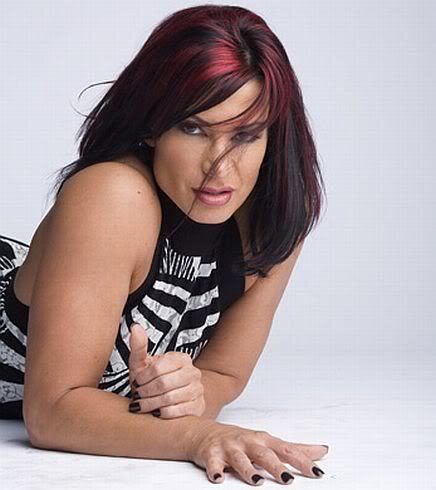 WWE Diva Victoria might be thinking about retiring.
(Source:http://www.wrestlezone.com/)
She posted this on her blog:
"I have been doing my best to lay the Smackdown every Friday night. I hope everyone followed us to MyNetwork. Again, I am very thankful to have had a long and successful WWE career. Although between you and me, I think I have one more championship run left before I hang up the wrestling boots. What do you think?"
I would understand it, but I would REALLY hate to see Victoria go. I've loved her since her first psycho days. I wanted them to bring back the Psycho Victoria and team her up with the Psycho Mickie James during her " crazy" angle with Trish.
Victoria has that combination of looks, skill and attitude that makes her stand out.
But Victoria has been with the WWE since July 7, 2002 as a wrestler. I can see that the grueling schedule would get to her.
Whatever she decides I wish her well.
And if the WWE does decide to give her one last push, I hope it's a kick out the jams, full fledged head on run that gives us something to remember!