Lots of updates today....
WWE Diva Candice Michelle turned 30 on Tuesday
Happy Late Birthday Candice!
Beth Phoenix showed up with WWE Intercontinental Champion Santino Marella on WWE RAW Monday Night.
Jamie Noble and Mickie James wrestled Paul Burchill and Katie Lea.
Jamie and Mickie won.
Mixed Tag Team matches are getting popular in the WWE it seems.
Candice and Kelly wrestled Beth Phoenix and Jillian Hall.
Beth and Jillian won, with Beth pinning Kelly.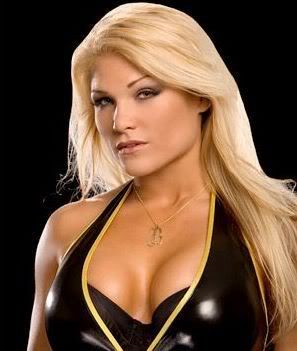 Layla appeared alongside William Regal.
So all in all, a pretty active Monday night for the WWE Divas.