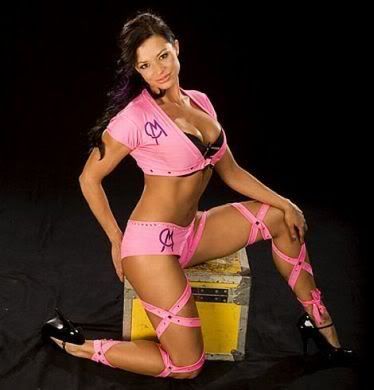 Last Night on WWE RAW, Jillian Hall and Candice Michelle
Candice Michelle took on Jillian Hall last night in what I hate to say was a very lackluster wrestling match.
I hate to say lackluster because Candice versus Beth Phoenix is the women's event at WWE No Mercy.
Candice still doesn't look 100 percent, although she did win.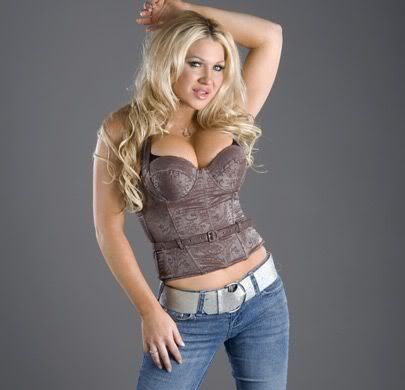 I know most wrestling writers and bloggers don't take the womens wrestling divisions seriously. But as you can see from the number of blogs I do, I take it seriously. I dont want to see the Women's Wrestling title match become a snooze fest or a squash.
Candice is trying and I respect that. But maybe they should have held back on her a bit and let her get the ring rust off before throwing her back with a title shot.
I personally think Mickie James versus Beth would have been a better match for No Mercy.
I still do wish Candice luck though.